Insulating Glass
Stay Warm This Winter & Save Money With Cloudy2Clear!
Did You Know?
Over
20% of all heat loss escapes through your windows
, even if they're double glazed!
You can NOW make significant savings by switching to our innovative C2C Insulating Glass. Installation is quick and easy as you don't need to replace the windows – just the glass, which means that for very little cost you can benefit from a warmer house and cheaper gas and electricity bills.
C2C IG (Insulating Glass)
C2C IG (Insulating Glass) considerably reduces the heat lost through your window space. Our innovative GREEN technology means that C2C Insulating Glass is up to 3 times more efficient than ordinary window panes and over twice the efficiency of normal double glazing.
As the Government 'Energy Watch' statistics show, electricity prices have risen by a staggering 60% and gas prices by an incredible 90% since 2003 and are set to rise even higher.  Even if you have loft and cavity wall insulation you are still losing over 20% of your heat through your glass! After all, your windows are the largest gaps in your building!
C2C - An Eco Friendly Service

We GUARANTEE to Recycle 100% of ALL glass that is extracted from your building.  By using C2C you are also helping to reduce waste and protect the environment, as there are no large plastic, metal or wooden frames to be disposed of.
Is Your Conservatory Too Hot In The Summer & Too Cold In The Winter?
Let C2C help you by installing the right glass with the right properties to solve your problems…at hugely competitive prices!!!
What people say...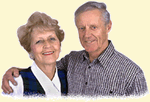 When Cloudy2Clear gave me the option of using their Insulating Glass for my installation I thought 'why not?' as the difference in cost was slight compared to having my panes replaced with ordinary glass. Since they had explained how much heat is lost through the windows I did a comparison in my costs the month after the installation. To my delight I found my savings to be around 20% of my bills! I'm really chuffed I went for it!

Mr Noble, Kendal
The Next Step…
If you want to know more about the incredible technology behind C2C Insulating Glass and how it actually works in slashing your electricity and gas bills then download our fact sheet by clicking here
For your FREE quotation call 0800 61 21 118 or fill out our Contact Form here. Your local branch will be more than happy to help.
Cloudy2Clear are committed to helping reduce the UK's carbon emissions. For further information on how you can calculate your carbon footprint and reduce your energy bills please visit The Carbon Trust by clicking here.